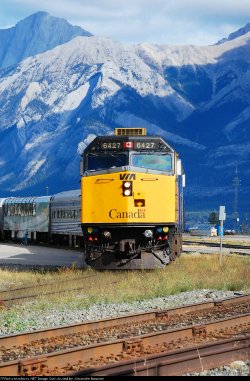 Welcome to the RRPictureArchives.NET contributor site of Alexandre Boucher.

Hi

I'm Alexandre.

I'm come from Quebec(East of Canada).
So, I speak french and English for interested people.

I like so much trains since I'm young. I'm 24 years old. I'm living in front of the track since always. I have lot of Ho scale trains and many pictures. I have too a lot of things about trains(books,photos, calendars, DVDs etc.)
I'm glad to share my pictures with you! With railfan, it's possible!

And don't forget, Leave comments! :) It will be so appreciated! :)

Hopeful you will like my some pictures on RRPictureArchives.net

Alexandre




You may browse my collection of pictures via the menu located on the left hand side of the page. I hope you enjoy the collection and thanks for stopping by!
Note: This site is best viewed in Internet Explorer 6.0 or above.
Select one of the links from the menu on the left to begin browsing the collection.